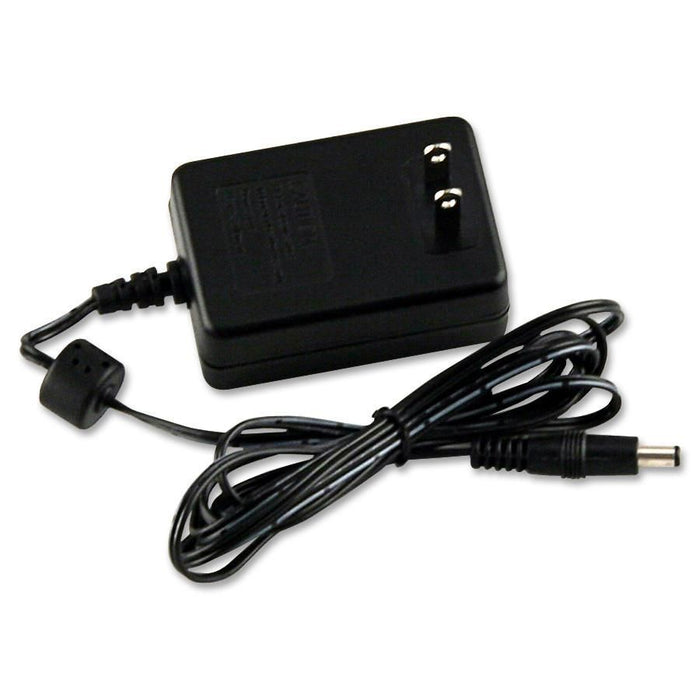 Brother P-Touch AC Adapter
General Information
Manufacturer
:
Brother Industries, Ltd
Manufacturer Part Number
:
AD24
Manufacturer Website Address
:
http://www.brother-usa.com
Brand Name
:
Brother
Product Model
:
AD24
Product Name
:
P-Touch AC Adapter
Marketing Information
:
This adapter easily replaces your P-touch Labelmaker's adapter. Or you keep it plugged in at an alternate workstation. AC adapter is designed for use with Brother GL-100, PT-1000, PT-1010, PT-1010B, PT-1010R, PT-1010S, PT-1090, PT-1230PC, PT-1280, PT-1290, PT-1400, PT-1500PC, PT-1600, PT-1650, PT-1750, PT-1830, PT-1830SC, PT-1880, PT-1900, PT-1910, PT-1950, PT-1960, PT-2100, PT-2110, PT-2430PC, PT-2700, PT-2710 and PT-7100.
Packaged Quantity
:
1
Product Type
:
AC Adapter
Technical Information
Device Supported
:
Printer
Power Description
Input Voltage
:
Output Voltage
:
9 V DC
Maximum Output Power
:
14.40 W
Maximum Output Current
:
1.60 A
Physical Characteristics
Product Color
:
Black
Miscellaneous
Compatibility
:
Brother Label Printers:
GL-100
PT-1000
PT-1010
PT-1010B
PT-1010R
PT-1010S
PT-1090
PT-1230PC
PT-1280
PT-1290
PT-1400
PT-1500PC
PT-1600
PT-1650
PT-1750
PT-1830
PT-1830SC
PT-1880
PT-1900
PT-1910
PT-1950
PT-1960
PT-2100
PT-2110
PT-2700
PT-2710
PT-7100
Recycled
:
No
Assembly Required
:
No
Country of Origin
:
China