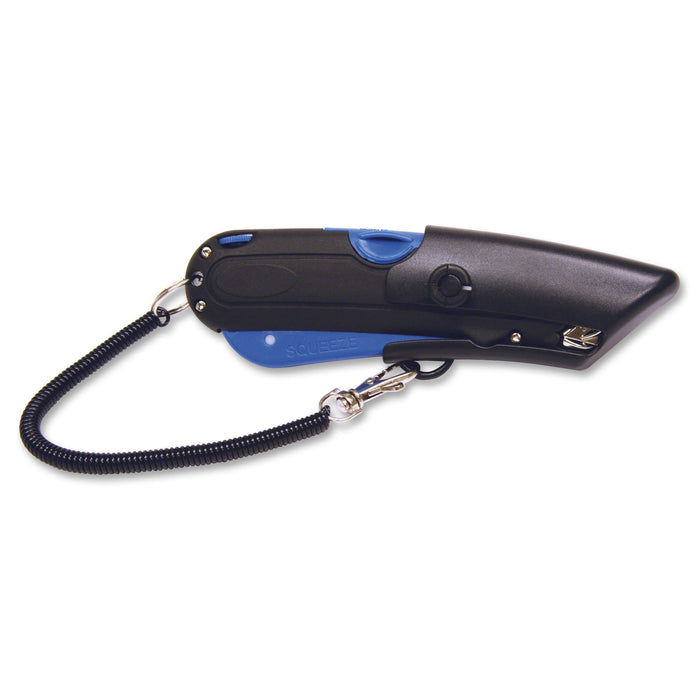 COSCO Blade Storage Holster Utility Knife
General Information
Manufacturer
:
Cosco Industries, Inc
Manufacturer Part Number
:
091524
Manufacturer Website Address
:
http://www.cosco2000.com
Brand Name
:
COSCO
Product Name
:
Blade Storage Holster Utility Knife
Marketing Information
:
Utility knife features safety-tipped blades that retract automatically upon release of the handle. Handle is designed with a blade storage compartment that is pre-stocked with three replacement blades. Holster conveniently stores the utility knife when not in use. Lanyard clips to both the handle and holster to keep them together at all times.
Packaged Quantity
:
1 Each
Product Type
:
Utility Knife
Product Information
Number of Blades
:
3
Features
:
Physical Characteristics
Product Color
:
Miscellaneous
Recycled
:
No
Assembly Required
:
No
Country of Origin
:
China