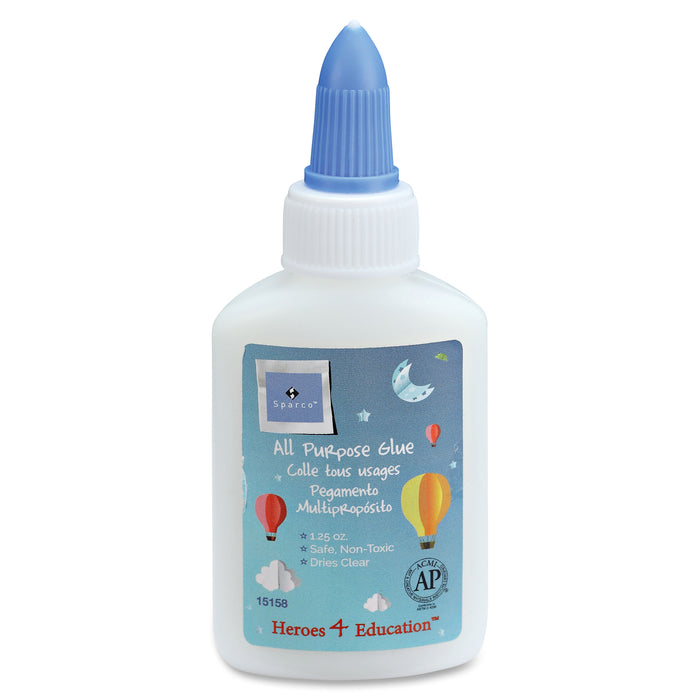 Sparco Washable School Glue
General Information
Manufacturer
:
Sparco Products
Manufacturer Part Number
:
15158
Brand Name
:
Sparco
Product Name
:
Washable School Glue
Marketing Information
:
All-purpose, premium-quality glue features a no-run formula that is great for use on vertical surfaces. The glue stays put instead of dripping down and ruining your project. It dries clear and strongly bonds on most porous surfaces such as paper, cloth and semi-porous materials such as wood and pottery. It is adjustable before setting. Nontoxic glue is also washable for easier cleanup. The 1.25 oz bottle with a twist-off cap is perfect for student school boxes. Glue is not recommended for photos, bare metal and submerged or heated surfaces.
Packaged Quantity
:
12 / Box
Product Type
:
All Purpose Glue
Product Information
Glue Volume
:
1.25 fl oz
Applicator Type
:
Twist-up
Application/Usage
:
Paper
Cloth
Wood
Pottery
School
Features
:
Physical Characteristics
Product Color
:
White
Miscellaneous
Recycled
:
No
Assembly Required
:
No
Country of Origin
:
China